What does Mike Fraser as CEO mean for Gold Fields?
Clarion Call … Mike Fraser, CEO-designate, Gold Fields GOLD Fields…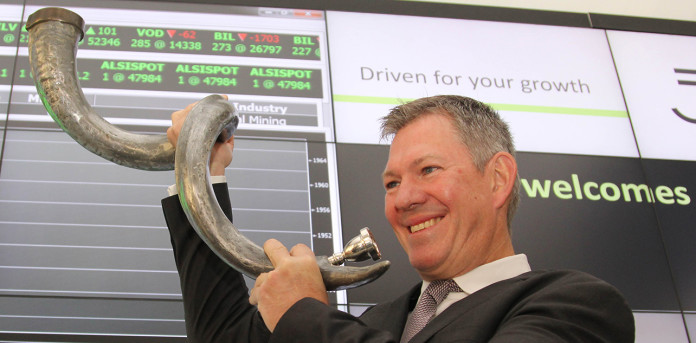 GOLD Fields has a new leader. But much to the market's relief, strategy is not expected to change. Mike Fraser, a former BHP and South32 executive who will take the helm in January, pledged this month to stick by the principles of his predecessor, Martin Preece, interim CEO for the past 10 months.
What does this mean for shareholders? Conservative resource replacement management for one, while external growth via the mergers & acquisitions market will be bite-sized and commercially opportunistic.
Second, Fraser has no plans to reopen the debate about Gold Fields's domicile or primary listing. A New York listing may work for AngloGold Ashanti, but Gold Fields has different uses for its capital, he says. Third, Gold Fields will be run from its Johannesburg headquarters.
Chair Yunus Suleman says more than 300 candidates were longlisted for the CEO job with no requirement that they live in South Africa. But Fraser is local and longed to return after running UK-listed Chaarat Gold, an exploration firm in the Kyrgyz Republic (Kyrgyzstan) in Central Asia. "South Africa is probably where I'll push up daisies," said Fraser.
A big positive is that Preece will remain at the company in an as yet unspecified role. Credited with turning around the troublesome South Deep, he brought calm to Gold Fields after two years which saw the retirement of Nick Holland, CEO for 13 years, and the resignation 18 months later of Chris Griffith after a failed bid for Canada's Yamana Gold.
"Mike has solid credentials, and being based in South Africa is a positive," said Arnold van Graan, an analyst for Nedbank Securities.
Fraser managed South32's thermal coal mines during their sale to Seriti Resources, a transaction that controversially required the National Treasury to approve an increase in an Eskom coal sales agreement. He was also at the table when South32 negotiated a new electricity tariff with Eskom for its Hillside aluminium smelter.
Despite these stripes, analysts wanted to know what specific duties Preece will fulfil. Suleman was short on details. "I find it strange they are so vague about it," an analyst told Miningmx.
Fraser says he personally asked Preece to remain part of the executive team and the details will be hammered out by year-end.There's good reason for this.
What Gold Fields needs most now is production and earnings momentum, free of headlines. Key to this is delivering on first production from its Salares Norte project in Chile. In September, it announced further delays, which mean 2024 production will be no more than 430,000 ounces — well below its previous 500,000 oz guidance. The downgrade implies a $100m-$220m hit on 2024 earnings before interest, tax, depreciation and amortisation, says RMB Morgan Stanley.
The past two years have been choppy. In addition to the turnover in CEOs, nearly the entire executive committee has changed, with the latest being CFO Paul Schmidt, who is seeking the quiet life. In August, the company also published a report detailing worrying levels of sexism, harassment and bullying.
Fraser said that executive churn is to be expected when leaders leave, but workplace culture is a different matter. "It's tragic but it's all too common in the mining sector," he said. "I think Gold Fields should be lauded for making it public."