Scott Williamson On Nickel Opportunities And Why ESG Credentials Matter – Dig Deep – The Mining Podcast
In this episode we chat to Scott Williamson, MD of…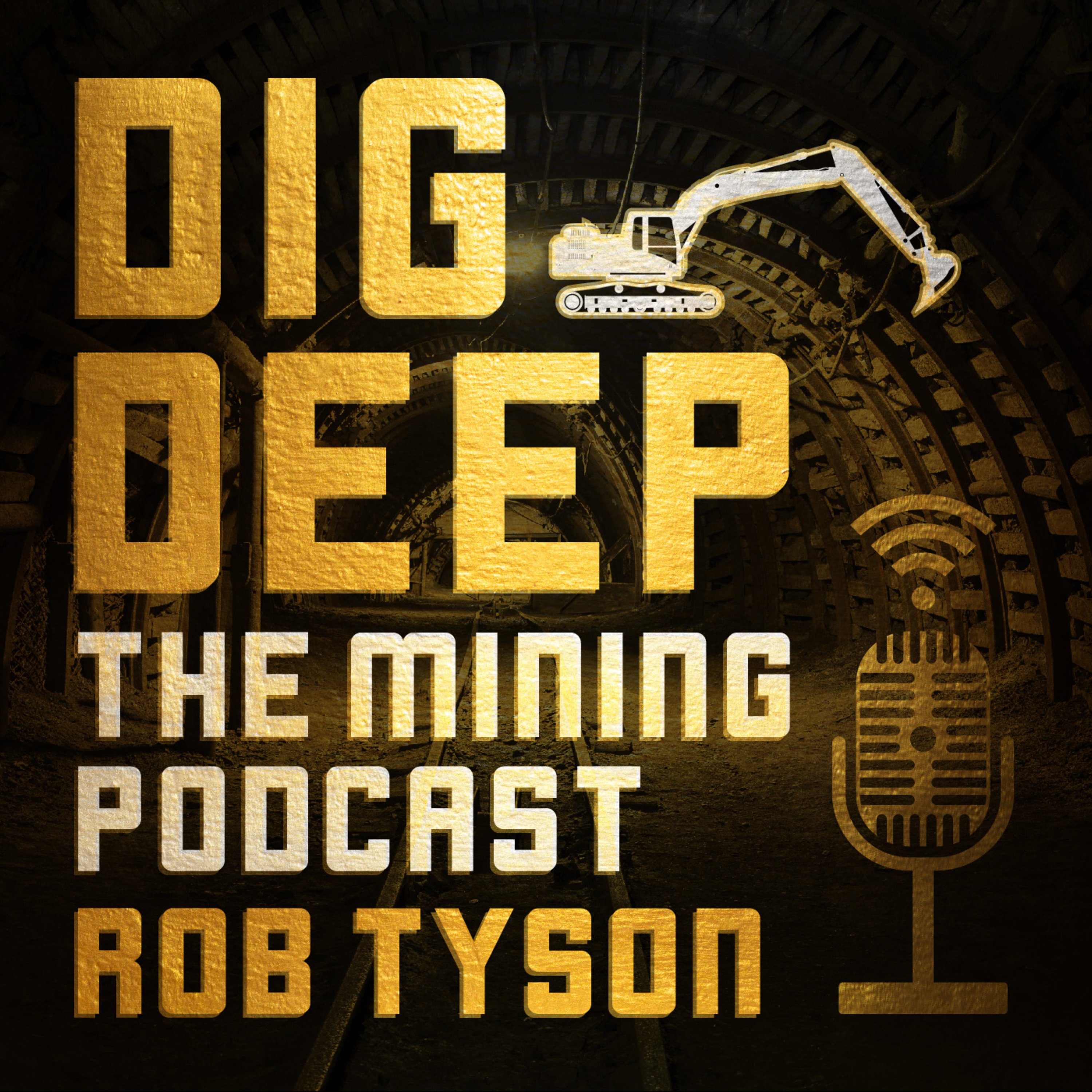 In this episode we chat to Scott Williamson, MD of Blackstone Minerals who are an Australian based minerals exploration company moving ahead with its flagship Ta Khoa nickel-copper-platinum group element project in Vietnam.
Scott is a mine engineer by background working in operations and corporate roles during his career and took up the MD role 6 years ago and takes us through his journey and what the future is for Blackstone Minerals. He talks about the partnerships they are looking to form with car manufacturers or electronics companies and their attractive ESG credentials.
KEY TAKEAWAYS
Cobalt was the critical metal in lithium ion batteries, but early exploration was limited. At the same time, Scott's involvement in South Korea grew, which broadened his influence in the area.
Nickel opportunities are rather scarce, with deposits really only appearing in places such as Russia, Australia, Canada, China and Africa.
A conventional miner will produce nickel concentrate and sell it to a smelter. The battery industry has no way of dealing with nickel concentrate. Refineries were required.
Sulphite nickel is more easily consumed into chemicals and has the benefit of the sulphur within creating its own energy source and acid.
BEST MOMENTS
'It's been a real roller coaster ride'
'We looked all around the world for nickel opportunities'
'Our strategy is built on customer interaction'
'It was a focus on partners and customers that pushed us into a downstream strategy'
VALUABLE RESOURCES
Website https://www.blackstoneminerals.com.au/
Linkedin https://www.linkedin.com/company/blackstone-minerals
Twitter @Blackstone_BSX
Facebook https://www.facebook.com/blackstoneminerals/
Youtube https://www.youtube.com/channel/UC5NvnhEJJIBqeGCxltxdOng
Dig Deep – The Mining Podcast on iTunes    
VALUABLE RESOURCES
mailto:rob@mining-international.org
https://www.linkedin.com/in/rob-tyson-3a26a68/
http://www.mining-international.org
https://twitter.com/MiningConsult
https://www.facebook.com/MiningInternational.org
https://www.youtube.com/channel/UC69dGPS29lmakv-D7LWJg_Q?guided_help_flow=3
ABOUT THE HOST
Rob Tyson is the Founder and Director of Mining International Ltd, a leading global recruitment and headhunting consultancy based in the UK specialising in all areas of mining across the globe from first-world to third-world countries from Africa, Europe, the Middle East, Asia, and Australia. We source, headhunt, and discover new and top talent through a targeted approach and search methodology and have a proven track record in sourcing and positioning exceptional candidates into our clients' organisations in any mining discipline or level. Mining International provides a transparent, informative, and trusted consultancy service to our candidates and clients to help them develop their careers and business goals and objectives in this ever-changing marketplace.
CONTACT METHOD
https://www.linkedin.com/in/rob-tyson-3a26a68/
Podcast Description
Rob Tyson is an established recruiter in the mining and quarrying sector and decided to produce the "Dig Deep" The Mining Podcast to provide valuable and informative content around the mining industry. He has a passion and desire to promote the industry and the podcast aims to offer the mining community an insight into people's experiences and careers covering any mining discipline, giving the listeners helpful advice and guidance on industry topics