SA coal investor rides to the rescue of Bushveld Minerals
EVER since Anglo American closed the doors on its once-mighty…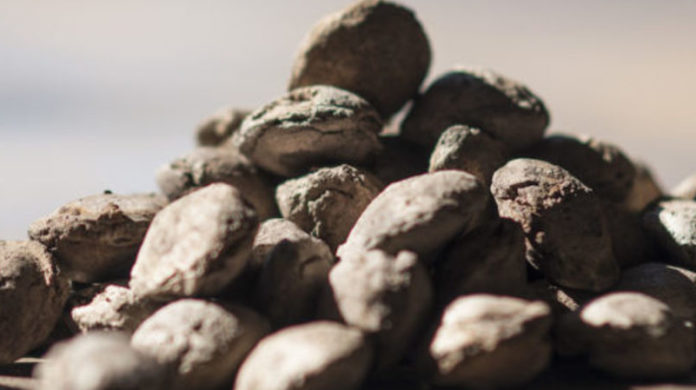 EVER since Anglo American closed the doors on its once-mighty Highveld Steel & Vanadium in 2007, investors have tried and failed to make a fist of the Mpumalanga assets. Russian group Evraz, which bought Highveld from Anglo, went into business rescue in 2016. Bushveld Minerals, a UK-listed company that bought Evraz's vanadium assets, has now also run into problems.
Last month Bushveld unveiled a proposed recapitalisation of up to $77.5m at both asset and listed company level. Riding to its rescue is the little-known Southern Point Resources (SPR), described by Bushveld as a "focused investment fund founded by South African mining entrepreneurs". As R1.47bn in investment is a tidy sum, especially for assets that haven't delivered for nearly two decades, it's worth asking who SPR is. Few in South Africa's mining sector have heard of it.
Bushveld didn't respond to Miningmx questions, but public documentation that it has published describes SPR as "having an association" with assets generating $500m in revenue and $175m in earnings before interest, taxes, depreciation and amortisation. These assets include South Africa's sixth-largest thermal coal-mining and trading company. Its principals have also done $600m of mining and mining finance transactions.
According to market sources, SPR is the brainchild of Mathews Senosi, a mining engineer and former Anglo Coal executive. He founded the aptly named Overlooked Colliery, which bought three coal mines from Exxaro Resources in 2021. Senosi Group Investment Holdings is also a 23.98% shareholder in MC Mining, a JSE-listed coal miner it helped to recapitalise last year. Senosi declined to comment when contacted by Miningmx.
Bushveld is in a bad place. Founding CEO Fortune Mojapelo fell short of production targets. Sales of vanadium for an energy storage technology known as a vanadium redox flow battery have been disappointing, especially in South Africa. Though vanadium's bread-and-butter application is in carbon steel production, Mojapelo invested in downstream battery technology partners. This year he was forced to restructure or sell the investments as vanadium prices slumped, costs rose, and production underwhelmed.
Mojapelo, an actuary and entrepreneur, eventually resigned. In an exit meeting, he felt the full blast of shareholder ire. "From an investor point of view, the performance over the past five years has been a disaster," said Mark Ryan of Tower Capital. "Everything promised … has been delayed, not delivered, or has cost more."
Mojapelo's troubles turned on failing to grasp the finer points of operational performance. His successor, ex-De Beers MD Craig Coltman, will tighten the screws on plant maintenance, improve data collection and implement a management reorganisation aimed at improving efficiencies. He has cut Bushveld's production forecast for 2023 to 3,700 tons 3,900t from a previous estimate of 4,500t. Shareholders have still asked what's stopping the company from "a terminal decline".
Orion debt
Existential worries extend beyond the operational for Coltman. One of Bushveld's seed investors, UK-headquartered Orion Mine Finance, has yet to agree to a new conversion price for convertible notes. Initially priced at 6p/share, the notes may be reduced to 3p, says BNP Paribas analyst Thomas Martin, implying major dilution. Coltman says: "It's in both parties' interests to get this done, so I'm confident it will be done by the year end."
The bond is crucial to SPR's final involvement since $12.5m worth of direct investment in Bushveld Minerals has to be matched to the notes.
In the meantime, SPR has injected R150m in short-term working capital funds. There was a cash outflow of $2.7m in the year to June. That was less than the $7.1m in the previous year, but cash had dwindled to $3.7m nonetheless.
Assuming, though, there's agreement with Orion Mine Finance, SPR's recapitalisation proposal will proceed. SPR will buy 50% of Bushveld's Vanchem vanadium plant and 64% of its Mokopane project in Limpopo, as well as providing a further $25m-$35m in trade working capital. SPR will also take over the marketing of vanadium.
As China's economic growth continues to underwhelm, it's a giant gamble for SPR. But an ace up its sleeve is control of vanadium slag resources once owned by Highveld Steel, which would represent cheap feedstock for Bushveld's processing plants, even after allowing for capital expenditure adjusting its kilns.
It's early days but Coltman is nothing if not optimistic. "I'm very excited about this," he says of slag that can be supplied at a third of the price of vanadium ore. "I have a plan."