Prashant Chintawar On The Battery Industry – Dig Deep – The Mining Podcast
In this episode we chat to Prashant Chintawar, MD &…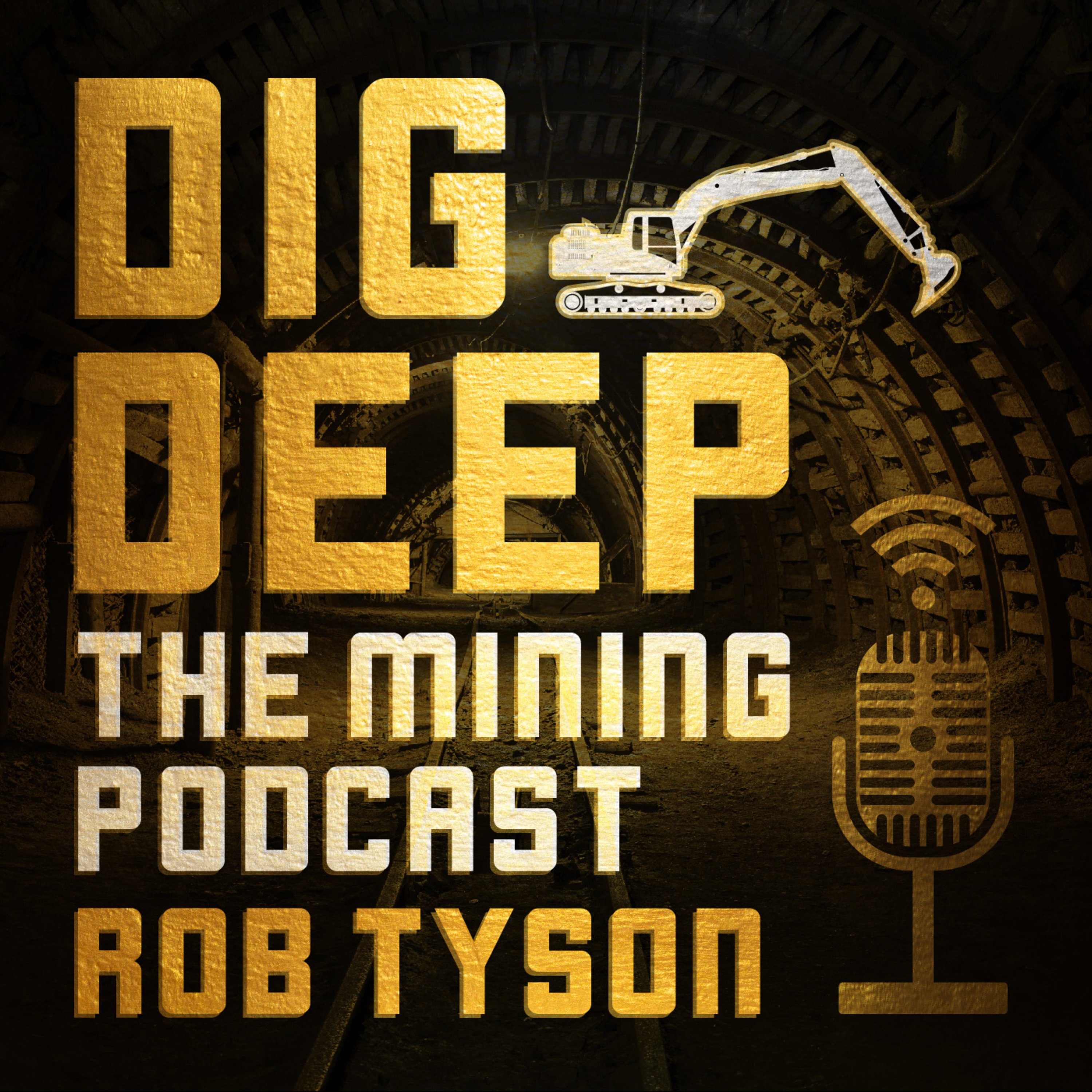 In this episode we chat to Prashant Chintawar, MD & CEO, Volt Resources who are a critical minerals and battery materials company listed on the ASX and are an established graphite producer with an operating mine in Ukraine and a developer of wholly owned Bunyu Project in Tanzania – one of the largest graphite deposits in the world. Volt acquired interest in three gold projects in Guinea, West Africa and three license applications in Serbia, that are prospective for lithium-borate mineralization.
PC is an entrepreneurial global business leader, with a track record of creation and scaling up of new specialty material and battery material businesses, growing existing chemical businesses, product profit and loss management, negotiating and structuring deals and industrialization and tells us more about the company, the projects they are involved in and more around the battery industry.
KEY TAKEAWAYS
As a business stalwart, Prashant has not just founded them, but also grown them, and therefore can speak as both founder and manager.
Mining in Ukraine is a definitely challenging due to the geopolitical climate. The power is unreliable, for instance, plus the supply chain is difficult.
True leaders can surmount any barriers to action and provide solutions that allow others to fulfil their potential.
It's critical to have a team with real world experience – those who have built and sold products. This allows you to be far more agile in the sector.
BEST MOMENTS
'I have created businesses. We have scaled up the businesses'
'Our investors, shareholders and stakeholders can expect continuing updates'
'The second pillar is our graphite project in Tanzania'
'Don't ever assume that you know everything'
VALUABLE RESOURCES
Prashant Chintawar LinkedIn – https://www.linkedin.com/in/prashantchintawar/
Dig Deep – The Mining Podcast on iTunes    
https://www.linkedin.com/company/volt-resources/?viewAsMember=true
VALUABLE RESOURCES
mailto:rob@mining-international.org
https://www.linkedin.com/in/rob-tyson-3a26a68/
http://www.mining-international.org
https://twitter.com/MiningConsult
https://www.facebook.com/MiningInternational.org
https://www.youtube.com/channel/UC69dGPS29lmakv-D7LWJg_Q?guided_help_flow=3
ABOUT THE HOST
Rob Tyson is the Founder and Director of Mining International Ltd, a leading global recruitment and headhunting consultancy based in the UK specialising in all areas of mining across the globe from first-world to third-world countries from Africa, Europe, the Middle East, Asia, and Australia. We source, headhunt, and discover new and top talent through a targeted approach and search methodology and have a proven track record in sourcing and positioning exceptional candidates into our clients' organisations in any mining discipline or level. Mining International provides a transparent, informative, and trusted consultancy service to our candidates and clients to help them develop their careers and business goals and objectives in this ever-changing marketplace.
CONTACT METHOD
https://www.linkedin.com/in/rob-tyson-3a26a68/
Podcast Description
Rob Tyson is an established recruiter in the mining and quarrying sector and decided to produce the "Dig Deep" The Mining Podcast to provide valuable and informative content around the mining industry. He has a passion and desire to promote the industry and the podcast aims to offer the mining community an insight into people's experiences and careers covering any mining discipline, giving the listeners helpful advice and guidance on industry topics