Natascha Viljoen On Leading the Way in South African Mining as CEO of Anglo American Platinum – Dig Deep – The Mining Podcast
In this episode we chat to Natascha Viljoen, Chief Executive…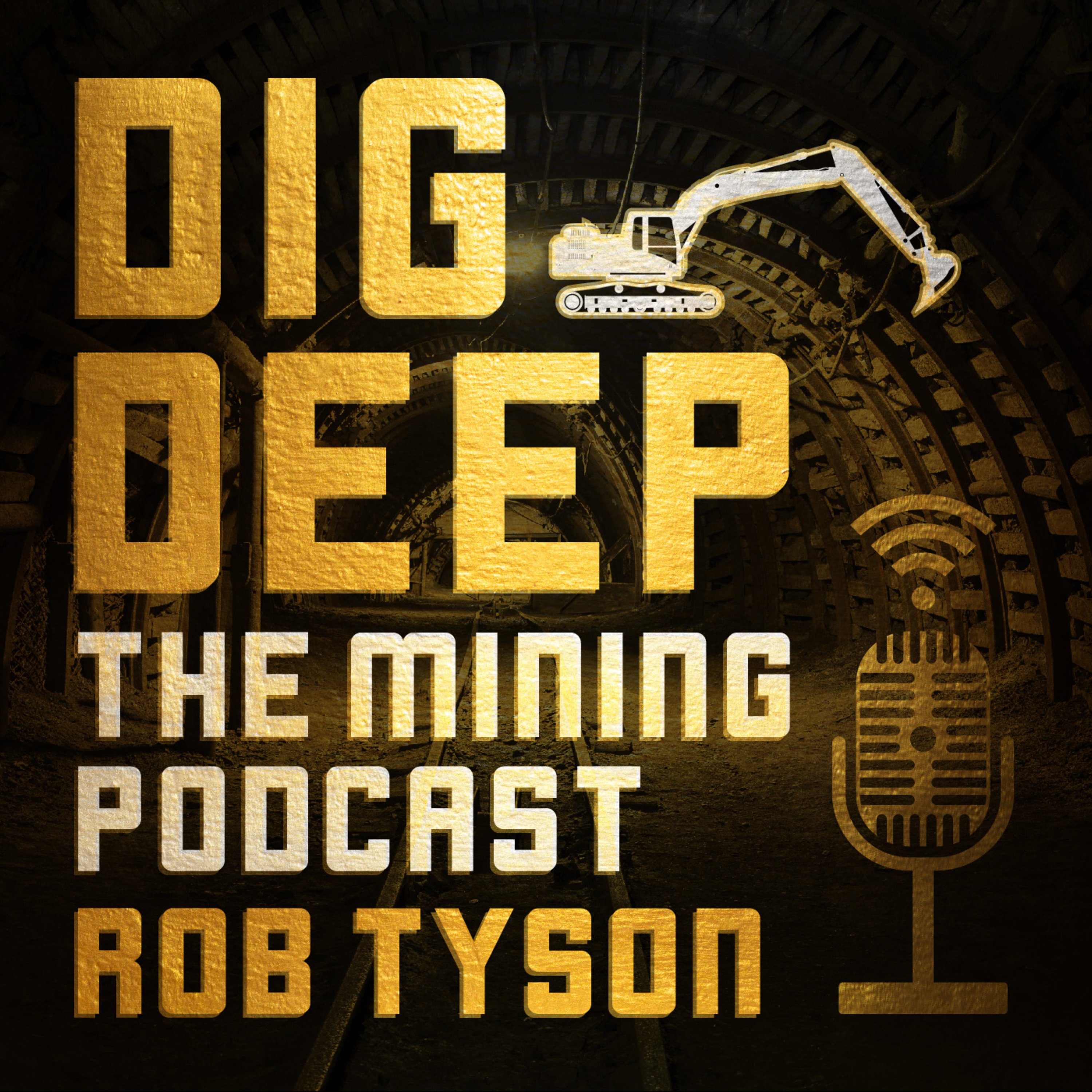 In this episode we chat to Natascha Viljoen, Chief Executive Officer at Anglo American Platinum, who are one of the biggest mining companies in the world and is the world's largest primary producer of platinum accounting for over a third of the world's annual supply.
Natascha has an engineering and processing background working for some of the biggest mining companies in the world and is approaching her 10-year anniversary with Anglo American having taken the CEO role back in 2020.
She talks about her career, Anglo American Platinum and the challenges she and the group have faced over the last few years. She has gives some valuable advice what other female mining professionals can look to improve on in developing their careers.
KEY TAKEAWAYS
Anglo American Platinum, where Natascha is currently the CEO, is a multi-commodity global mining company with Tier 1 platinum assets and an integrated value chain from mining to processing.
Natascha's tenure as CEO of Anglo American Platinum has been marked by a focus on safety and culture change within the company, resulting in improved safety performance and a more inclusive and diverse workplace.
Despite the challenges posed by the COVID-19 pandemic and operational issues such as a breakdown in the Anglo converter plant, Natascha and her team successfully navigated these difficulties and maintained strong financial performance.
Natascha's move to Newmont as COO presents an opportunity for her to apply her skills and knowledge in a new jurisdiction and continue making a positive impact in the mining industry. She remains committed to promoting the value and potential of the South African mining industry, particularly in the context of the energy transition and the country's natural resources.
BEST MOMENTS
"We are absolutely driven by our values. And I think our purpose was clearly demonstrated through COVID when as a broader Anglo-American guided by our purpose, we showed up, I think in quite unique ways to support our employees and our host communities."
"We've made some real inroads in our safety performance… We've made a fundamental change in the culture of this business. It is a culture where we working and we will never be perfect… It is in our systems and processes and changing that so that people are coming to work, they're safe to do their work and they are ready and empowered to do a productive day's work."
"I think what I'm regretting most is exiting an industry that is complex and vibrant in terms of the BGM industry… I know that I'm going to miss so many aspects of this business… But I'm absolutely committed to continue to shine the light for South Africa and the benefits and value that we have as a country to add to the global, to the globe in terms of the energy transition, the minerals that we have that will play a critical role in the energy transition and our ability to export renewables."
"We have seen significant improvements in the representation of women in the workplace… And the more we support each other, both inside the workplace and outside the workplace, we will continue to change the culture and the physical workplace to be more suitable for full inclusion and diversity."
VALUABLE RESOURCES
Dig Deep – The Mining Podcast on iTunes    
VALUABLE RESOURCES
mailto:rob@mining-international.org
https://www.linkedin.com/in/rob-tyson-3a26a68/
http://www.mining-international.org
https://twitter.com/MiningConsult
https://www.facebook.com/MiningInternational.org
https://www.youtube.com/channel/UC69dGPS29lmakv-D7LWJg_Q?guided_help_flow=3
ABOUT THE HOST
Rob Tyson is the Founder and Director of Mining International Ltd, a leading global recruitment and headhunting consultancy based in the UK specialising in all areas of mining across the globe from first-world to third-world countries from Africa, Europe, the Middle East, Asia, and Australia. We source, headhunt, and discover new and top talent through a targeted approach and search methodology and have a proven track record in sourcing and positioning exceptional candidates into our clients' organisations in any mining discipline or level. Mining International provides a transparent, informative, and trusted consultancy service to our candidates and clients to help them develop their careers and business goals and objectives in this ever-changing marketplace.
CONTACT METHOD
https://www.linkedin.com/in/rob-tyson-3a26a68/
Podcast Description
Rob Tyson is an established recruiter in the mining and quarrying sector and decided to produce the "Dig Deep" The Mining Podcast to provide valuable and informative content around the mining industry. He has a passion and desire to promote the industry and the podcast aims to offer the mining community an insight into people's experiences and careers covering any mining discipline, giving the listeners helpful advice and guidance on industry topics