Molly Hunsacker On Geology In The Field – Dig Deep – The Mining Podcast
In this episode we chat to Molly Hunsaker from Hunsaker…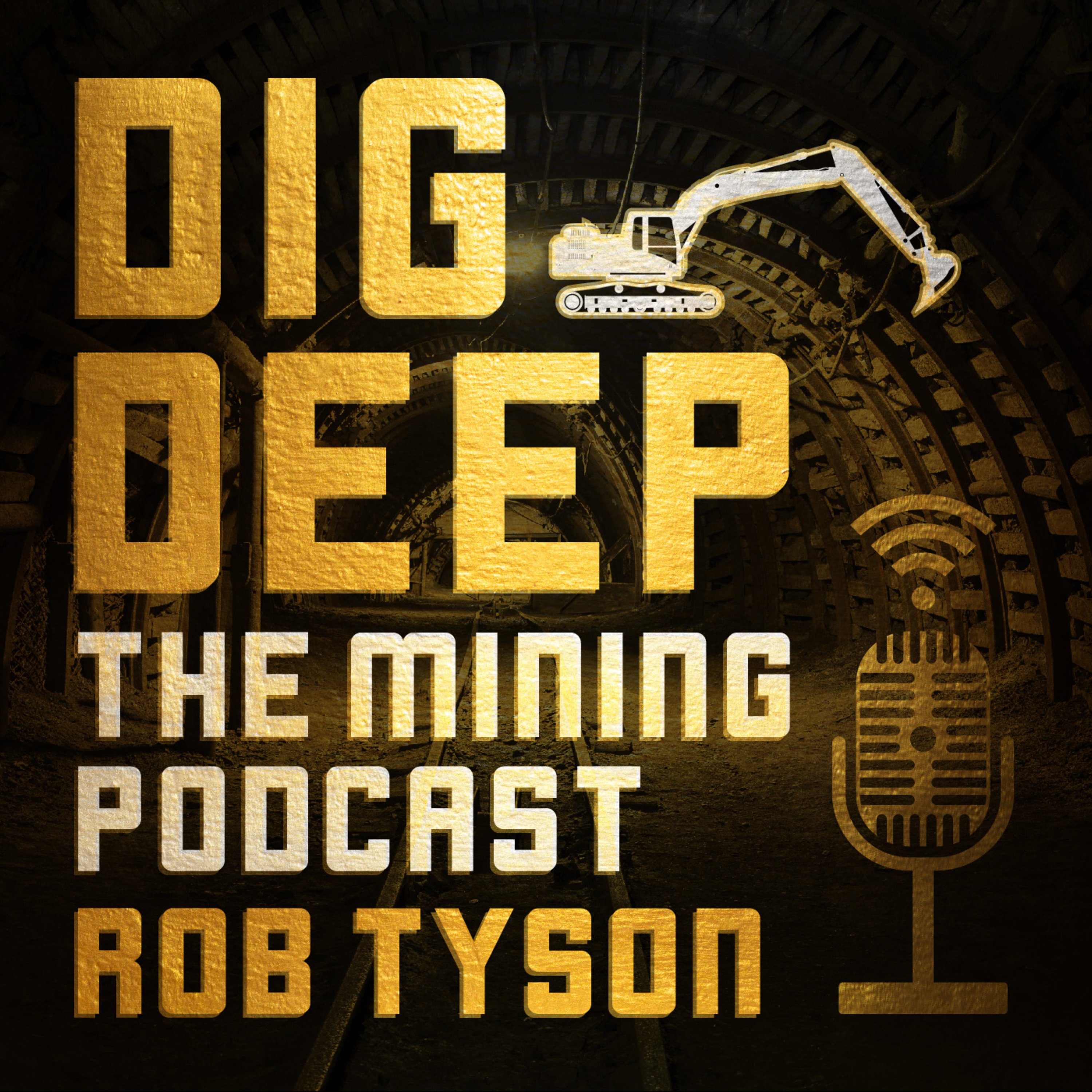 In this episode we chat to Molly Hunsaker from Hunsaker Incorporated, whose family controls 100% of the Majuba Hill District, a large contiguous land position, located northeast of Reno, Nevada where their copper, silver and gold project is comprised of extensive mineral and surface rights held by private ownership, patented mining claims, and Federal Lode Mining claims.
Molly is an experienced field geologist and talk us through her journey, working with her father in the family business and the exciting project that unearthing at Majuba Hill.
KEY TAKEAWAYS
Molly works in the wester United States, and specialises in early-stage exploration projects being staked from ground zero.
Exploration geology involves beginning at the fundamental exploration stage, and deciding whether or not a mine is worth pursuing.
Working in a family business can be challenging, especially when you love what you do. Down time is hard to find, as business creeps into every aspect of life.
The ultimate goal of the project is to make as significant a contribution to geology as possible. This is the legacy being aimed for by the Hunsacker family.
BEST MOMENTS
'I grew up in the mining industry'
'When I decided on a career, I could think of anything better than exploration and geology'
'Exploration geology is absolutely a numbers game'
'The goal is to make a significant contribution to geology'
VALUABLE RESOURCES
Molly Hunsacker LinkedIn – https://www.linkedin.com/in/molly-hunsaker-85a09764/
Dig Deep – The Mining Podcast on iTunes    
VALUABLE RESOURCES
mailto:rob@mining-international.org
https://www.linkedin.com/in/rob-tyson-3a26a68/
http://www.mining-international.org
https://twitter.com/MiningConsult
https://www.facebook.com/MiningInternational.org
https://www.youtube.com/channel/UC69dGPS29lmakv-D7LWJg_Q?guided_help_flow=3
ABOUT THE HOST
Rob Tyson is the Founder and Director of Mining International Ltd, a leading global recruitment and headhunting consultancy based in the UK specialising in all areas of mining across the globe from first-world to third-world countries from Africa, Europe, the Middle East, Asia, and Australia. We source, headhunt, and discover new and top talent through a targeted approach and search methodology and have a proven track record in sourcing and positioning exceptional candidates into our clients' organisations in any mining discipline or level. Mining International provides a transparent, informative, and trusted consultancy service to our candidates and clients to help them develop their careers and business goals and objectives in this ever-changing marketplace.
CONTACT METHOD
https://www.linkedin.com/in/rob-tyson-3a26a68/
Podcast Description
Rob Tyson is an established recruiter in the mining and quarrying sector and decided to produce the "Dig Deep" The Mining Podcast to provide valuable and informative content around the mining industry. He has a passion and desire to promote the industry and the podcast aims to offer the mining community an insight into people's experiences and careers covering any mining discipline, giving the listeners helpful advice and guidance on industry topics