Exxaro not cutting jobs but coal sector at risk unless TFR improves
Nombasa Tsengwa, CEO, Exxaro Resources EXXARO Resources did not expect…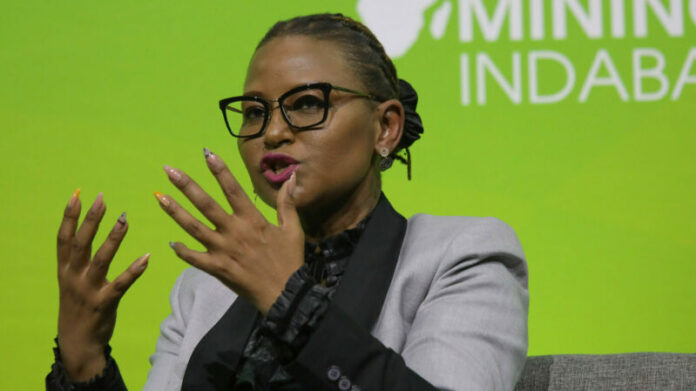 EXXARO Resources did not expect to cut coal production despite another poor year of export deliveries by Transnet Freight Rail (TFR).
Nombasa Tsengwa, CEO of Exxaro said last week her company could support jobs at a coal price of $60 per ton, even at expected exports of no more than 4.5 million tons (Mt). Exxaro had export capacity of 12Mt a year. But she warned that in the long-term the coal industry would suffer unless exports were massively improved.
Coal is currently trading at around $100/t. In the last month however Glencore and Seriti Resources announced plans to cut a combined 830 jobs at mines in Mpumalanga, blaming the poor performance of TFR, a division of state-owned rail and ports firm, Transnet.
In an interview at the Joburg Indaba, a conference, Tsengwa said TFR was unlikely to exceed coal rail volumes to Richards Bay of 42Mt this year. This was despite efforts by the private sector to improve the company's procurement, planning and technical functions.
"We have not necessarily scheduled coal that we are normally going to export. So if we look at the number of between 4Mt and 4.5Mt that we could export. It's not bad if the price does not go below that point," Tsengwa said.
"Transnet has agreed it will rail 60Mt on a yearly basis which we reluctantly accepted. You know how the relationship is: you either take it or leave it.
"So if you look now where they (TFR) are, they are not trending; they're struggling with this. So I don't even want to argue that I want to see them at 60Mt," said Tsengwa.
She added Exxaro would like to see TFR prioritise 81Mt which is the long-term agreement it has with South Africa's coal industry. "That is the locked-in agreement for all of us in the industry because that is how our businesses have been optimised.
"The more we go below 60Mt we cannot guarantee that we can run efficient operations, from a cost point of view.
"Even from a people point of view," she said.