Exploring South Africa's Mining Opportunities: A Conversation with Errol Smart, CEO of Orion Minerals – Dig Deep – The Mining Podcast
In this episode we chat to Errol Smart, managing director…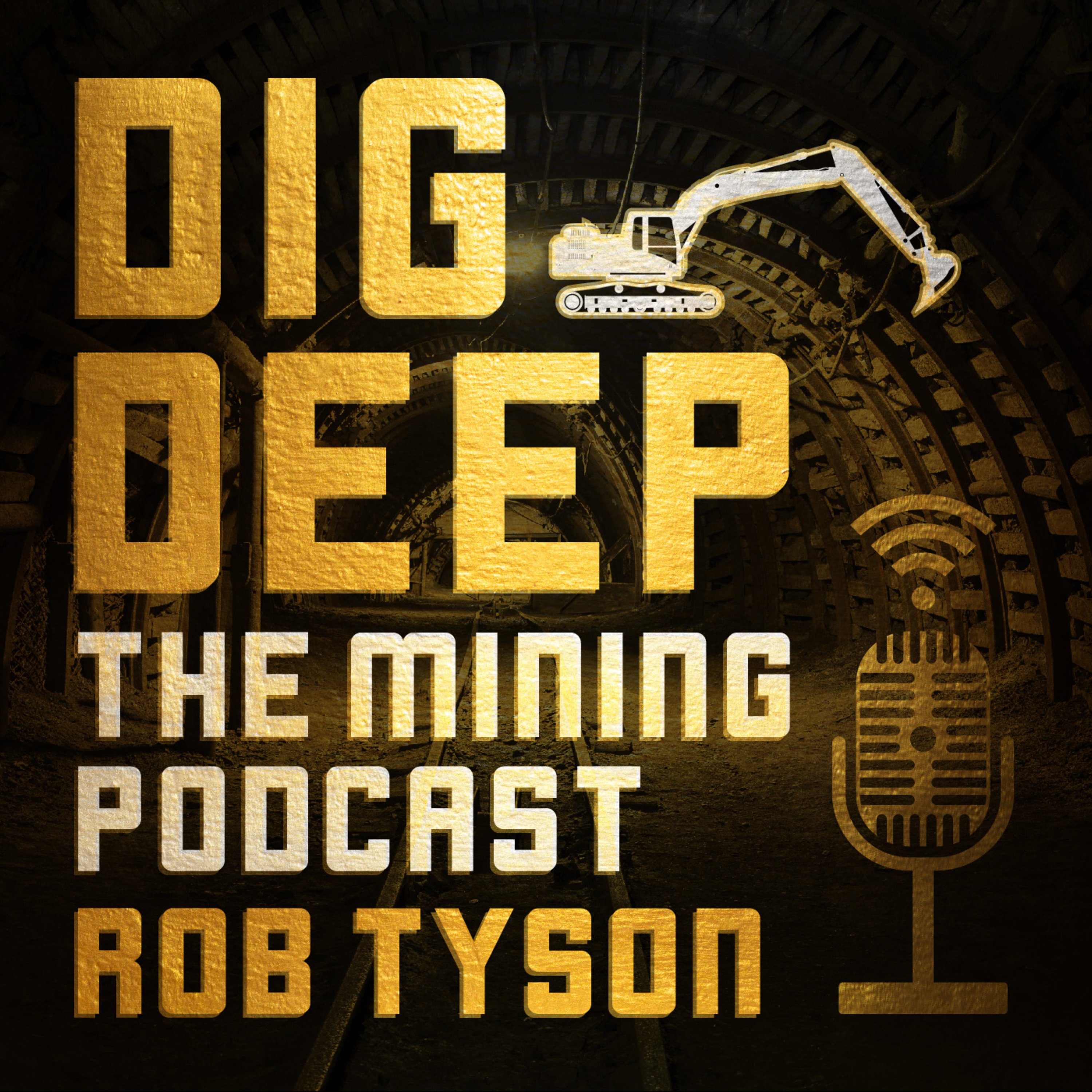 In this episode we chat to Errol Smart, managing director & CEO of Orion Minerals, who are a globally diversified metal explorer and developer which is on track to become a new generation base metals producer through the development of its flagship Prieska Copper-Zinc Project and its near-term Okiep Copper Project, both located in South Africa's Northern Cape.
Errol is a geologist with significant industry experience across all aspects of exploration, mine development and operations with experience in precious and base metals and has been on a number of boards of companies listed on both the TSX and ASX. Errol shares the story of Orion Minerals, what they have achieved and what the outlook of the company mining in South Africa.
KEY TAKEAWAYS
Orion Minerals is a globally diversified metals explorer and developer focused on copper, zinc, nickel, cobalt, platinum, gold, and silver.
The company has acquired over 9,000 square kilometers of prospecting and mining rights in South Africa's Northern Cape, including the flagship Biscara copper zinc project and the OKEC copper project.
Orion Minerals has secured innovative funding packages, including a convertible loan from the Industrial Development Corporation and a streaming and royalty finance package from Triple Flag, to support the development of their projects.
The company is committed to ESG initiatives and has implemented various programs, such as water provision, skills training, enterprise development, and potential agricultural fertiliser production from mine water.
BEST MOMENTS
"We realised that the big boom was likely to be in the copper, the nickel, the zinc and the minerals that have now become known as the critical metal suite."
"South Africa is the centre of African mining. Your skill set, your supply chain all works through South Africa."
"We're busy installing pumps and pumping systems and the mining contractors are busy mobilising to sites so there's a whole lot of exciting activity happening at the moment."
"We see ESG as an opportunity. The stuff that we do with our community, it really does warm your heart but it doesn't detract from value."
"The future of mining is going to change. The minerals that are in demand are changing. There's a greater focus on some of the more obscure minerals and things that most people didn't even think of five years ago."
VALUABLE RESOURCES
mailto:rob@mining-international.org
https://www.linkedin.com/in/rob-tyson-3a26a68/
http://www.mining-international.org
https://twitter.com/MiningConsult
https://www.facebook.com/MiningInternational.org
https://www.youtube.com/channel/UC69dGPS29lmakv-D7LWJgQ?guidedhelp_flow=3
https://www.linkedin.com/in/rob-tyson-3a26a68/ 
LinkedIn – https://www.linkedin.com/company/orion-minerals-ltd
Facebook – https://www.facebook.com/OrionMineralsLtd/
Twitter (X) – https://twitter.com/orionminerals?lang=en
ABOUT THE HOST
Rob Tyson is the Founder and Director of Mining International Ltd, a leading global recruitment and headhunting consultancy based in the UK specialising in all areas of mining across the globe from first-world to third-world countries from Africa, Europe, the Middle East, Asia, and Australia. We source, headhunt, and discover new and top talent through a targeted approach and search methodology and have a proven track record in sourcing and positioning exceptional candidates into our clients' organisations in any mining discipline or level. Mining International provides a transparent, informative, and trusted consultancy service to our candidates and clients to help them develop their careers and business goals and objectives in this ever-changing marketplace.