Chris Byrne of Legacy Minerals on The Hidden Gem Of The Australian Mining Industry – Dig Deep – The Mining Podcast
In this episode we chat to Chris Byrne, Managing Director…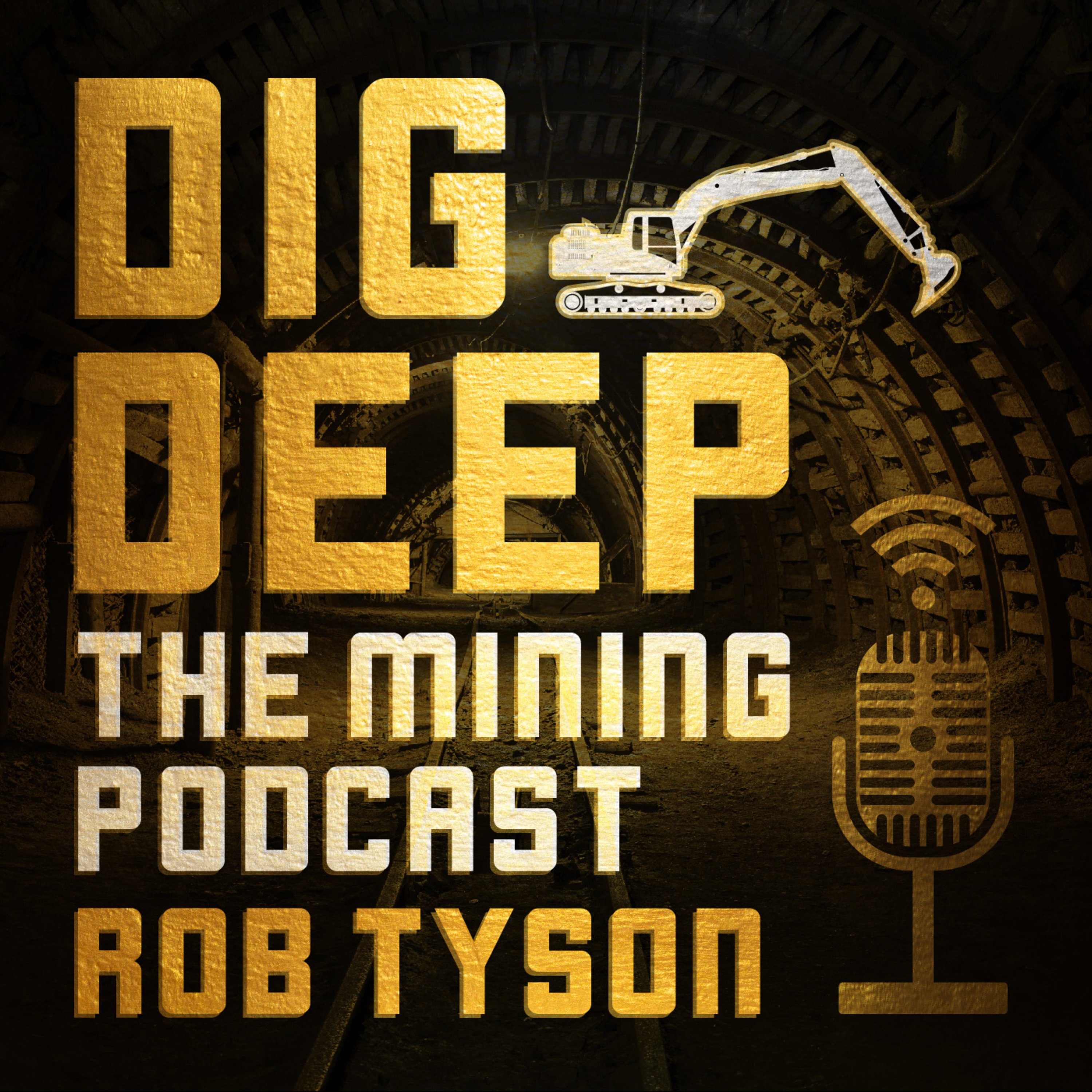 In this episode we chat to Chris Byrne, Managing Director of Legacy Minerals who are exploring for high grade gold, copper, and base metal deposits in the World Class Lachlan Fold Belt, NSW, Australia
Chris and an electrical and environmental background and started his career with Anglo American in the coalfields of NSW and QLD and has been at the helm of Legacy Minerals since 2017 and gives us an overview of the company and their journey so far and what they are looking to achieve. He talks about their exciting Bauloora Project, Fontenoy Project and Black Range project and why New South Wales is the hidden gem of Australia's mining industry.
KEY TAKEAWAYS
The salaries of the Australian mining sector were attractive enough to compel many to join the industry back in the day. Most remained, as did Chris, whose experience has grown and flourished.
Being reared in the mining industry is enough to give anyone a real sense of how systems, processes and business combine to create real growth.
Legacy are focussed on fundamental stocks, and as a result are seeing great results across the board. Legacy even invests in the AI space.
New South Wales produces some of the finest mining deposits in the world, including two very successful gold mines. It's a safe jurisdiction to work in, and promotes mining.
BEST MOMENTS
'I haven't had a traditional exploration journey'
'This was a rapid acceleration'
'The government is not going to turn around and do anything crazy'
'We've certainly found that the work we've done has uncovered some fantastic mineral systems'
VALUABLE RESOURCES
Dig Deep – The Mining Podcast on iTunes
Chris Byrne – https://legacyminerals.com.au/team-members/christopher-byrne/
VALUABLE RESOURCES
mailto:rob@mining-international.org
https://www.linkedin.com/in/rob-tyson-3a26a68/
http://www.mining-international.org
https://twitter.com/MiningConsult
https://www.facebook.com/MiningInternational.org
https://www.youtube.com/channel/UC69dGPS29lmakv-D7LWJg_Q?guided_help_flow=3
ABOUT THE HOST
Rob Tyson is the Founder and Director of Mining International Ltd, a leading global recruitment and headhunting consultancy based in the UK specialising in all areas of mining across the globe from first-world to third-world countries from Africa, Europe, the Middle East, Asia, and Australia. We source, headhunt, and discover new and top talent through a targeted approach and search methodology and have a proven track record in sourcing and positioning exceptional candidates into our clients' organisations in any mining discipline or level. Mining International provides a transparent, informative, and trusted consultancy service to our candidates and clients to help them develop their careers and business goals and objectives in this ever-changing marketplace.
CONTACT METHOD
https://www.linkedin.com/in/rob-tyson-3a26a68/
Podcast Description
Rob Tyson is an established recruiter in the mining and quarrying sector and decided to produce the "Dig Deep" The Mining Podcast to provide valuable and informative content around the mining industry. He has a passion and desire to promote the industry and the podcast aims to offer the mining community an insight into people's experiences and careers covering any mining discipline, giving the listeners helpful advice and guidance on industry topics