Central Banks and Investment Demand: Key Drivers in the Gold Market – with Krishan Gopaul – Dig Deep – The Mining Podcast
In this episode, we chat to Krishan Gopaul, Senior Analyst…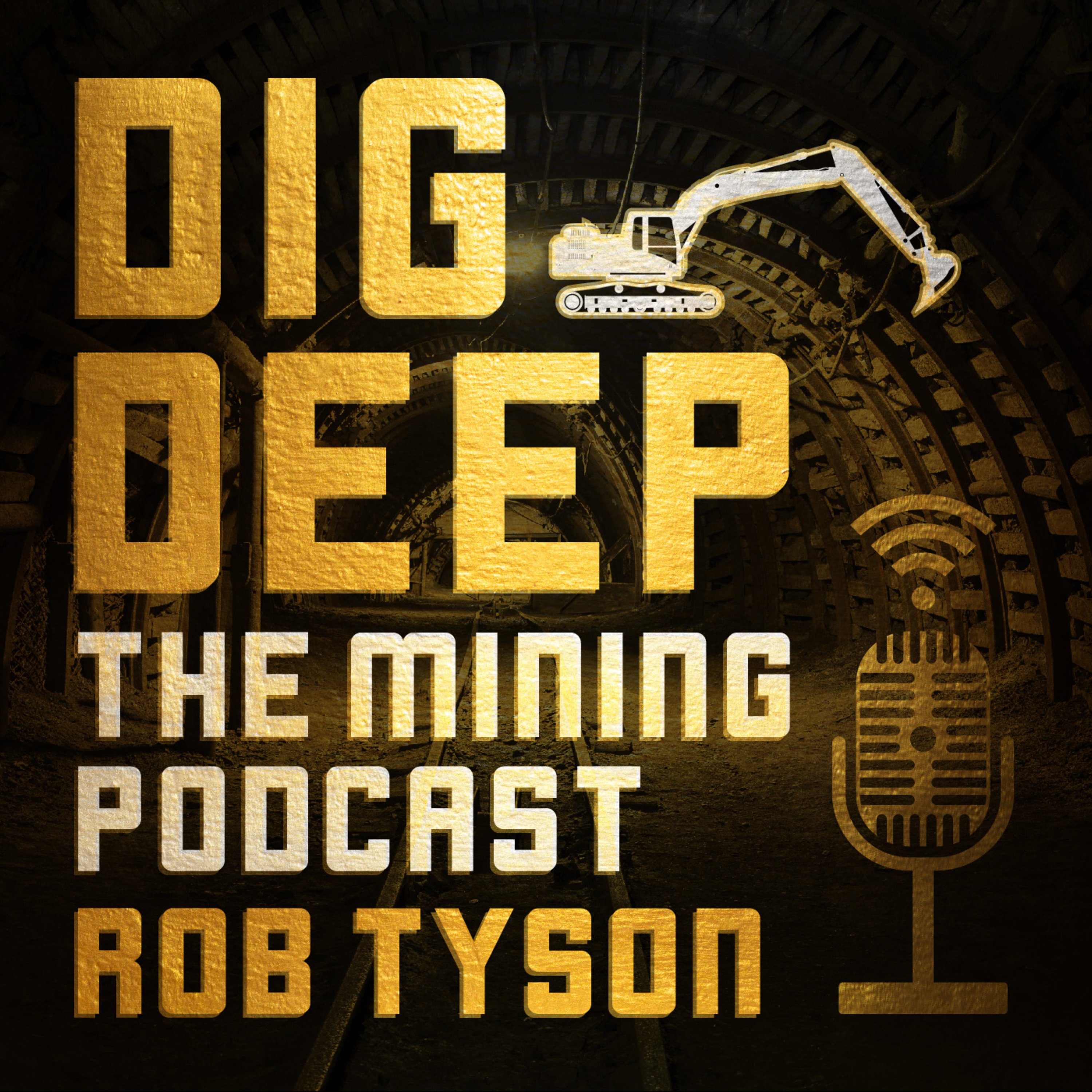 In this episode, we chat to Krishan Gopaul, Senior Analyst at the World Gold Council who discusses what happened with Gold Demand Trends in Q2 & Q3 for this year and what the Gold Market outlook is for the remainder of 2023.
He covers Central Bank and investment demand, gold production with the gold miners and the jewellery market and why you should consider gold as part of your portfolio.
KEY TAKEAWAYS
Global gold demand declined 2% year on year in Q2 2023 but remained resilient due to central bank buying, healthy investment markets (particularly in China and Turkey), and resilient jewellery demand.
Q2 2023 saw record gold mine production, driven by seasonality and ramping up of production in certain jurisdictions such as Ghana and Russia. COVID-related disruptions to mine production have largely subsided.
Central bank demand for gold remains strong, with 387 tonnes of net purchases in H1 2023, a record first half in the data series since 2000. Emerging markets like China and Poland were significant buyers.
Investment demand for gold was mixed, with outflows from gold ETFs but strong growth in bar and coin demand, particularly in China. Overall, gold investment in Q2 was up 20% year on year.
The gold market outlook for the remainder of the year is influenced by factors such as inflation, interest rates, and economic uncertainty. Investment demand is expected to remain relatively stable, while jewelry and fabrication demand may be subdued due to high gold prices and affordability concerns. Central bank demand is expected to continue supporting gold demand.
BEST MOMENTS
"Gold is a highly liquid asset. And by that, I mean, it has an incredibly large market with a large number of participants. And it means that you can transact very, very easily." – Krishan Gopaul
"Gold is no one's liability. So you own the physical gold, it's kept by yourself, you're not relying on a counterparty. So it links to not having a credit risk, for example, you're not worrying about who that counterparty is, their credit worthiness, for example, that gives you that extra security." – Krishan Gopaul
"Gold is a relatively scarce material. And therefore, it is proven over time to actually preserve its value very, very well." – Krishan Gopaul
"Gold is a very natural asset for central banks to own. And certainly the trend that we've seen since 2010 is very much of accumulation, and they continue to do so at a fair clip." – Krishan Gopaul
"Gold is a highly diverse demand base, which gives it its characteristics, allows it to deliver long-term returns, and therefore help improve diversification." – Krishan Gopaul
VALUABLE RESOURCES
Twitter/X:
@goldcouncil
@krishangopaul
mailto:rob@mining-international.org
https://www.linkedin.com/in/rob-tyson-3a26a68/
http://www.mining-international.org
https://twitter.com/MiningConsult
https://www.facebook.com/MiningInternational.org
https://www.youtube.com/channel/UC69dGPS29lmakv-D7LWJgQ?guidedhelp_flow=3
https://www.linkedin.com/in/rob-tyson-3a26a68/
Rob Tyson is the Founder and Director of Mining International Ltd, a leading global recruitment and headhunting consultancy based in the UK specialising in all areas of mining across the globe from first-world to third-world countries from Africa, Europe, the Middle East, Asia, and Australia. We source, headhunt, and discover new and top talent through a targeted approach and search methodology and have a proven track record in sourcing and positioning exceptional candidates into our clients' organisations in any mining discipline or level. Mining International provides a transparent, informative, and trusted consultancy service to our candidates and clients to help them develop their careers and business goals and objectives in this ever-changing marketplace.