Centamin lifts Sukari's life of mine gold output
Sukari gold mine, operated by Egypt's Centamin CENTAMIN today published…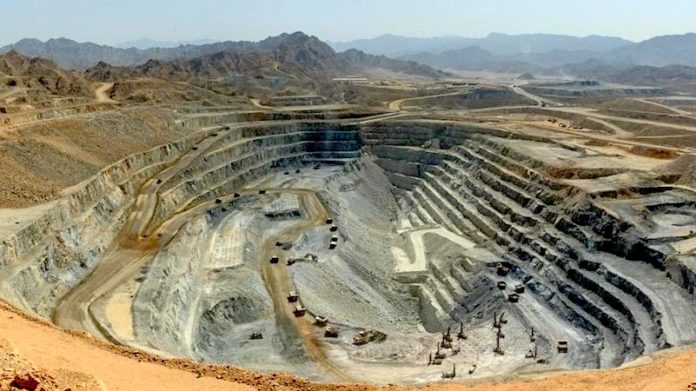 CENTAMIN today published a new mine plan for its Sukari gold mine in Egypt in which production would average 506,000 ounces a year for the next nine years and contribute to a 5% increase in total gold production over the mine's 11 year life.
The UK-listed firm also said the new mine plan would result less dilution, improved recoveries and a consequent reduction in costs. There was an additional $41m in annual cost saving as Centamin had agreed to procure power from Egypt's national grid.
"Today's new life of mine plan firmly reestablishes Sukari as a global tier one gold asset, with long-term production above 500,000 ounces per annum at all-in sustaining costs (of $992/oz) below $1,000 per ounce," said Martin Horgan, CEO of Centamin.
The new all in sustaining cost (AISC) target represents a 34% improvement over the previous life of mine plan. Sukari, which is expected to operate until 2034, would have average annual life of mine production of 475,000 oz.
There were also "multiple opportunities" to extend Sukari's life both underground and through the development of surface satellite deposits as well as other licences adjacent to the mine. "This plan is not only a substantial improvement on what was previously published but, importantly it incorporates significantly lower operational risk and delivers improved carbon abatement," said Horgan.
Horgan took over at Centamin in April 2020 with a view to turning around Sukari, Centamin's only operating asset. Production had sunk to well below 500,000 oz depressing the share price and inviting a takeover from Endeavour Mining, which was rebuffed.
Under Horgan, Centamin has also set down plans to develop Doporo, a $349m mine in Côte d'Ivoire that is forecast to produce an average of 173,000 ounces a year over its 10-year life at an average AISC of $1,017 per ounce.
Centamin also said today that production for this year would come in at the lower end of its 450,000 to 480,000 oz range. The company said it had taken pre-emptive measures to repair one of its SAG mills. As a result, Sukari's production for the three months ended 30 September was 101,370 oz.
Sukari's cash cost guidance is maintained with a range of $840 to 990/oz produced and AISC guidance range of $1,250 to 1,400/oz sold, targeting the midpoint of the ranges, the company said. Previously adjusted capital expenditure has been maintained at $225m.